Fremont Village Square
3601 Fremont Avenue N, Seattle, WA 98103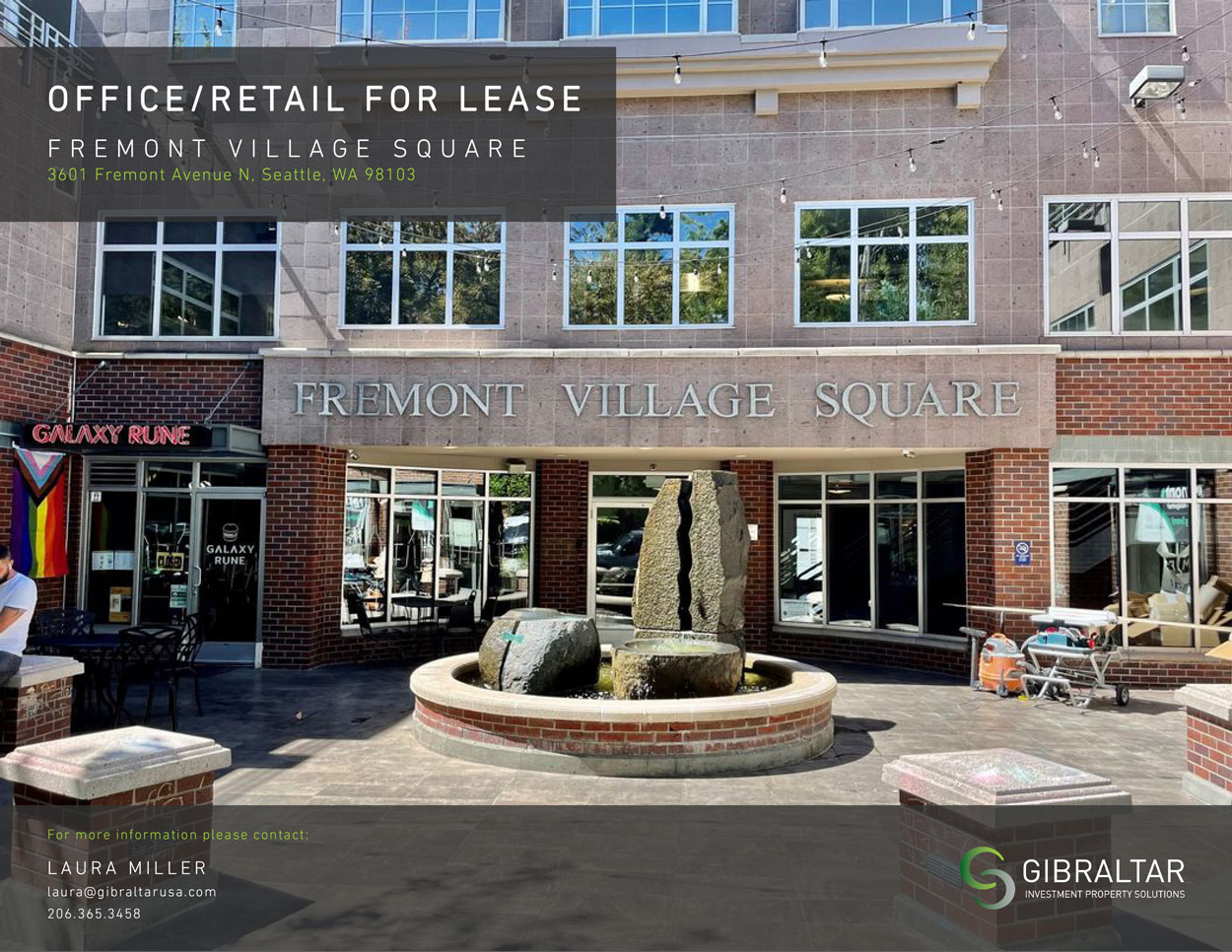 Under new ownership and management
Located in the heart of Fremont, "Center of the Universe," on a prominent corner
Mixed use office and retail building
Available on-site covered parking stalls
Easy access to Hwy 99 and downtown Seattle
Walk to restaurants, boutique shops, PCC grocer, banks, coffee shops, etc.
LOCATION
One of Seattle's most vibrant neighborhoods, Fremont is the "Center of the Universe" and a hot spot for indie shops, first class restaurants and bars, trendy coffee shops and a large amount of public waterfront access. Strong pedestrian and vehicle traffic, synergistic Building co-tenants, and very close proximity to employment giants SalesForce/Tableau Software, Adobe Systems, Getty Images, and Brook's Headquarters make this an ideal retail and location.
PROPERTY HIGHLIGHTS
Three great restaurants, retail and office on bustling Fremont Avenue, two blocks north of Fremont Bridge Building.  Tenants include Shawn O'Donnel's Irish Pub, 19 Gold Taiwanese Food, Galaxy Rune Vegetarian, Fremont Dental, The Trade Desk, GEICO, MTI Physical Therapy, and Hilltop Children's Center. Easy access to Hwy 99 and downtown Seattle. Parking 1.2/1,000 SF in building garage.